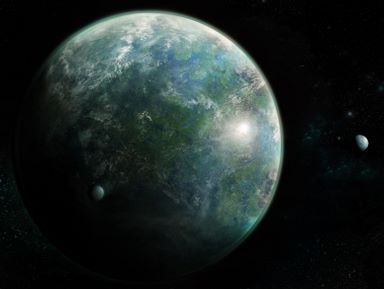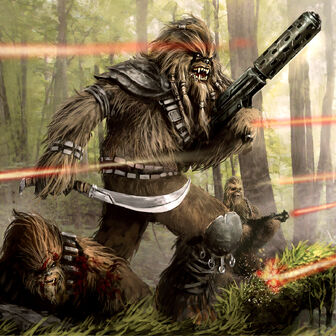 Kashyyyk , also known as Wookiee Planet C, Edean, G5-623, and Wookiee World, was a Mid Rim planet. It was the lush, wroshyr tree-filled home world of the Wookiees. It was a member of the Galactic Republic, endured enslavement under the Galactic Empire, and later joined the New Republic.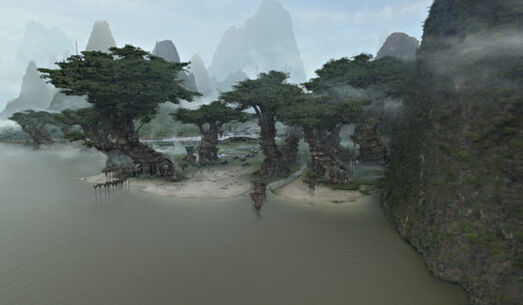 Admin




Posts

: 98


Join date

: 2011-11-02






Posts

: 106


Join date

: 2011-11-03



1 Keldabe Class Battleship (Fuzzy Wuzzy)
25 MAAT's
2,000 Mandalorian Warriors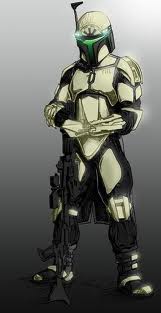 The ship finally enters Kashyyyk Space, immediately they begin sending clearance codes to the surface, in which case are accepted by their commander on the ground Gaar'urra.
The MAAT's slowly moved back and forth moving the troops from the ships to the surface, when on the ground they were greeted by Gaar' and were shown where they would stay, which was a small island on the Wawaat Archipelago
Admin




Posts

: 138


Join date

: 2011-11-02



The ship loads up all the Mandalorians ground forces on board, per order of Jaccien Ordo. Gaar gives a promise to the chieftains that they will return after the battle was over, this would prove to be helpful in the future.

After all of the goodbyes were said and the forces were loaded "Fuzzy Wuzzy" jumps into hyperpace towards Mandalore.
Admin




Posts

: 138


Join date

: 2011-11-02



* From the blackness of space, 6 Harrower-class Dreadnaughts come out of hyperspace. The 6 Sith battle ships maintain a high orbit over Kashyyyk and broadcast UA diplomatic codes given to Orin by Jayden. The Sith battle ships move around to the dark side of Kashyyyk via orbit, once there; their hanger doors open and 60 X-70B Phantom-class prototypes accompanied by 240 Fury-class Imperial interceptors and 6 Turbodyne 1220 drop ships fly down towards the planet.

After a few minutes, the ships break off into groups; 1 Phantom escorted by 4 Fury Interceptors. Flying under stealth through the night skies of Kashyyyk, the Phantoms and Fury interceptors land throughout the great forests in silence and after a few moments it was as if nothing had happened at all.

Once the landing confirmation is sent to the Battleships in orbit, they micro jump out of the system. If anyone even took a second glance at the radar specs, it would just have seemed as if some UA ships had met up in high orbit...dumped unneeded and used equipment and then left.

Meanwhile on the surface.....
The boarding ramps lower on hundreds of ships deep under the canopies of the great trees that made up the forests of Kashyyyk. From the Phantoms, black robed figures exit moving like wraiths in the dark shadows. From the Interceptors black armored figures sprint out heading off into the trees. The transports land many kilometers away from the others ships and only touch down for a few brief moments and each transport releases 30 Terentateks, 180 in all. The beasts stay together for a few minutes the each go off picking up the scents of the native wookiees and begin hunting them.

Orin looks out from under his hood, his gold eyes peering through the dark. A black armored figure walks up to Orin, the figure slightly hunched and speaks with growling voice is non other then a Force Goblin.

=Krashnak=
" My lord...all ships have successfully landed, the reapers are making there way towards the outlying Wookiee settlements. We shall make contact in a few hours....and my lord, the beasts have begun to move as well"

* Orin continues to stare into the darkness, then speaks in a cold dark voice to his Reaper Commander*

" Find as many as you can "

* Krashnak nods to his Master*

" What do want done with them master"

" Kill them....all of them"

* Krashnak gives a crude salute and then moves off with the other Reapers, 9600 in all they silently make their ways towards the first of the wookiee settlements. Orin waves his Sabers forward 240 in all as the move to the capital, directing the Terentateks with force towards the capital as well*



Posts

: 51


Join date

: 2011-11-27



* The night air was cool as a light breeze blew through the tree tops. Artawook leans back against the trunk of the tree he was taking watch from, as his eyes began to grow heavy a new scent burns his nostrils. Artawook leaps to his feet and peers down into the darkness below....

Though he could not see down into the depths of the forest he could smell something moving towards him. Grabbing his torch, Artawook leans over the side of tree branch he was sitting on...

*Thut*

* Artawook feels a searing pain in his midsection and his vision grows blurry, he could feel warmth growing wider over his midsection. Artawook looks down to see a black arrow deep in him, gulping the pain; Artawook drops his torch.
As the glowing light of the torch descends farther from him Artawook feels fear for the first time. He could see hundreds of black creatures climbing the great trees towards his village...Artawook lets out a loud roar just before a second arrow embeds itself in him. Artawook takes his last breath and falls off the tree....he had failed his village*





Posts

: 15


Join date

: 2011-11-27



---
Permissions in this forum:
You
cannot
reply to topics in this forum